If there is Posvent, no POS needed !
Posvent is a payment system that turns smartphones into POS devices. Your merchants can join this system and start receiving payments within minutes. You are in the right place to easily manage your financial processes with your merchant network from a single platform.
TRY FOR FREE!
Features
Member Merchant Management
Manage your information and content from a single platform.
Get Paid
Get paid from mobile wallets with QR or NFC.
Reporting
Analyze your customer behavior.
Get paid with the mobile app
Start getting paid instantly and safely with the app you can download from Google Play.
Create a closed-loop payment system.
Control your member merchant network.
Offer campaigns for member merchants.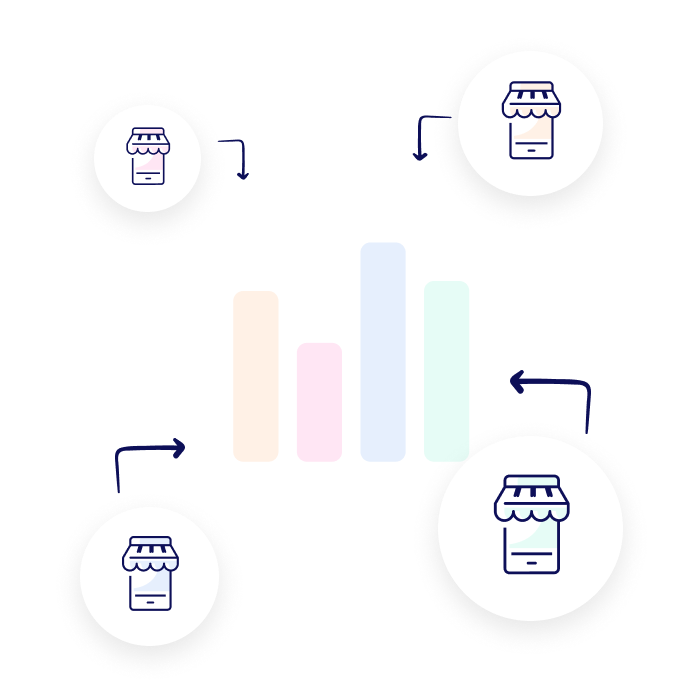 Evaluate the performance of your member merchants.
Start offering more effective campaigns by segmenting your merchants according to the actions taken by your customers.
Which member merchant has the highest turnover ?
At which member merchants do consumers spend more ?
POSVENT
Frequently Asked Questions
If you have a member merchant network or want to expand your member merchant network. You can use Posvent to start getting paid.
You create as many mobile POS as the member merchants you define from the Posvent panel. You can share your mobile POS with your member merchants. Merchants in your network can receive QR payments from their customers.
Since Posvent is a closed payment system, no commission is charged, unlike regular POSs. You can distribute the amount to the merchant network without any intermediary and you will not face any charges.
By applying Posvent, our sales representatives will conduct you to the convenient offer. Keep in mind, the product runs on the Saas model, hence no additional hardware or software cost comes with it.